Shaza Regency Plaza
Embrace Tranquility at Shaza Regency Plaza - Your Premier Accommodation in Al Madinah with LoveUmrah.com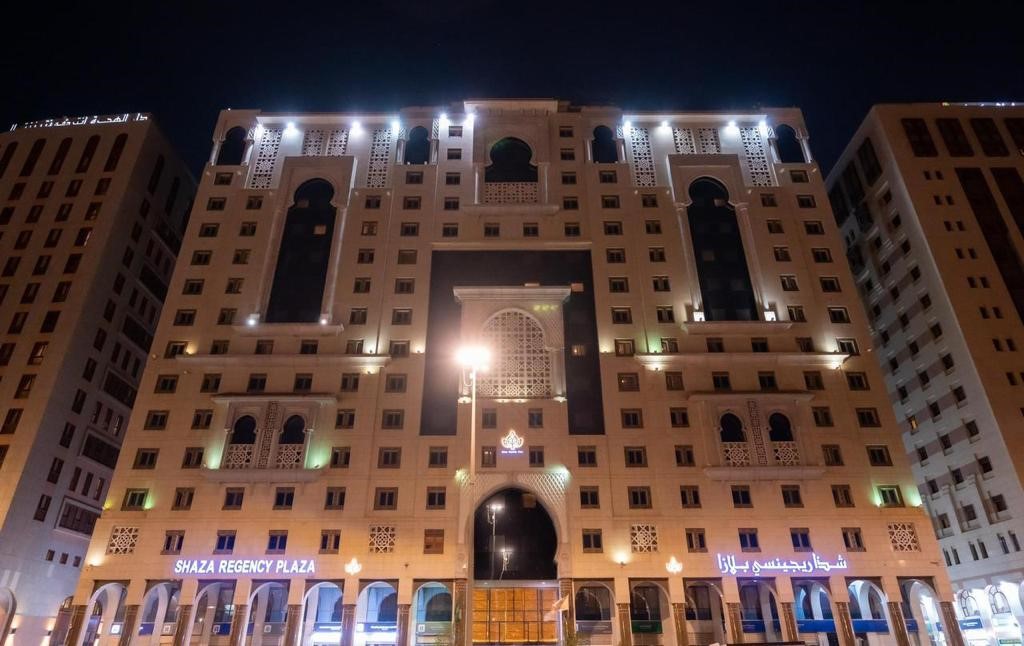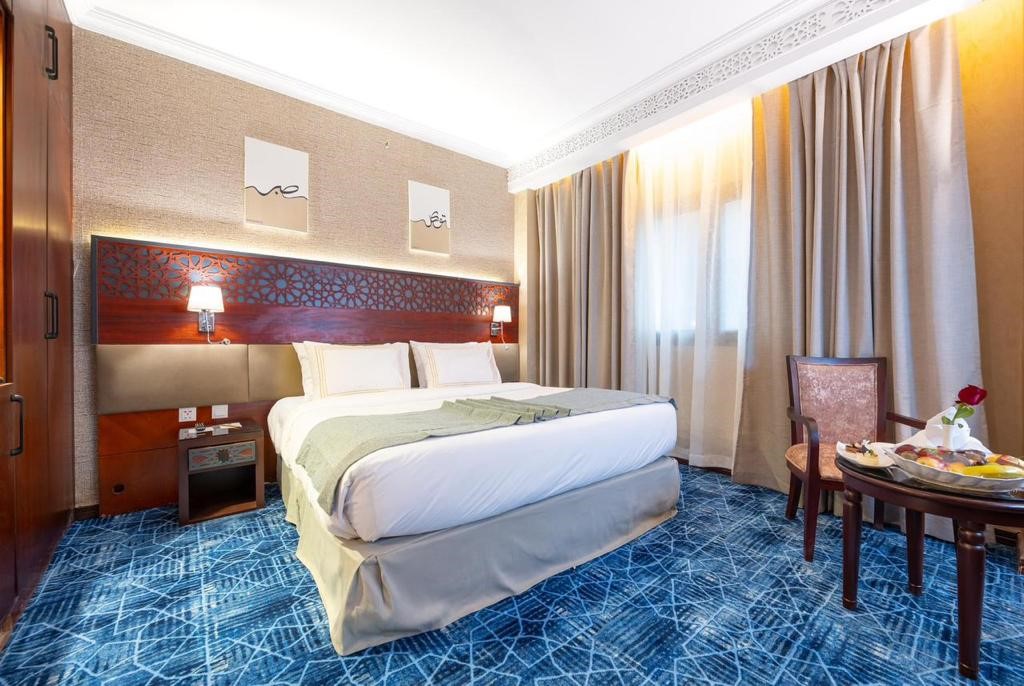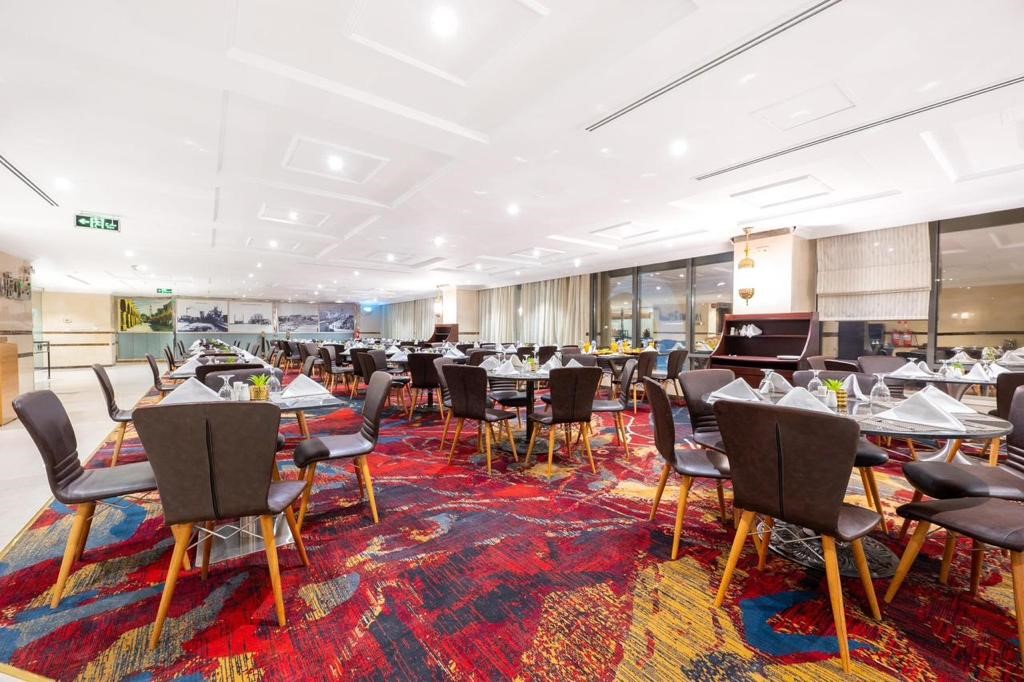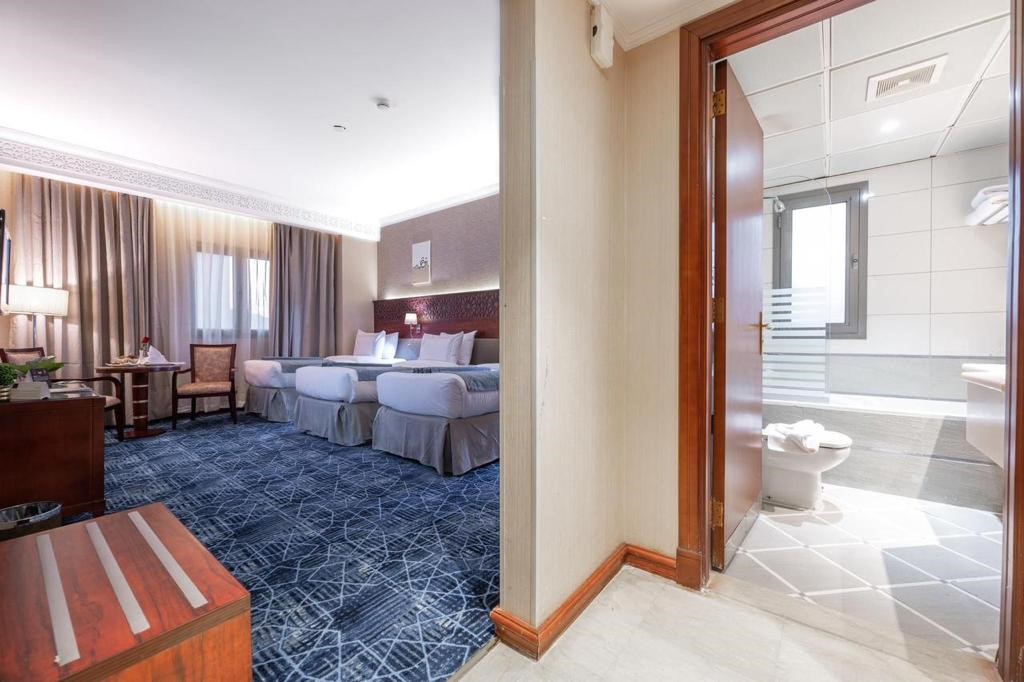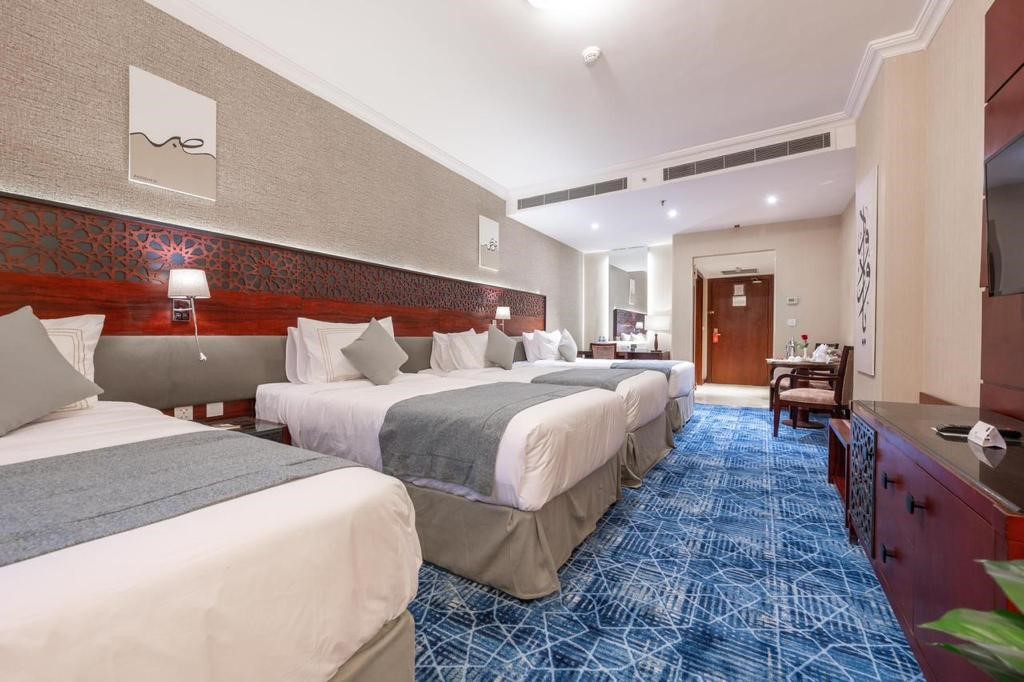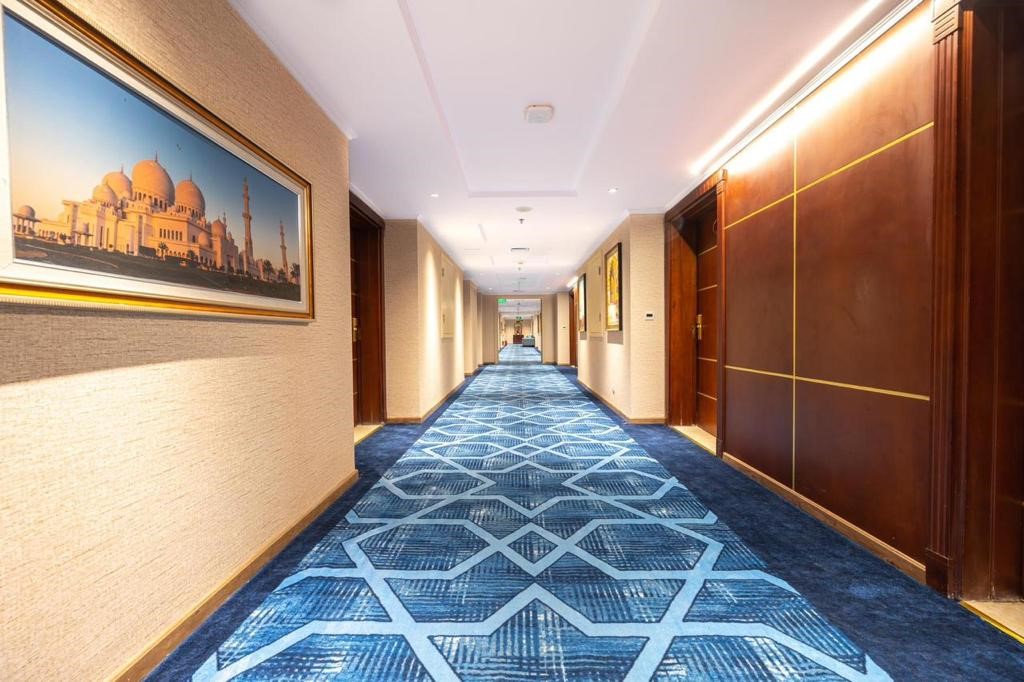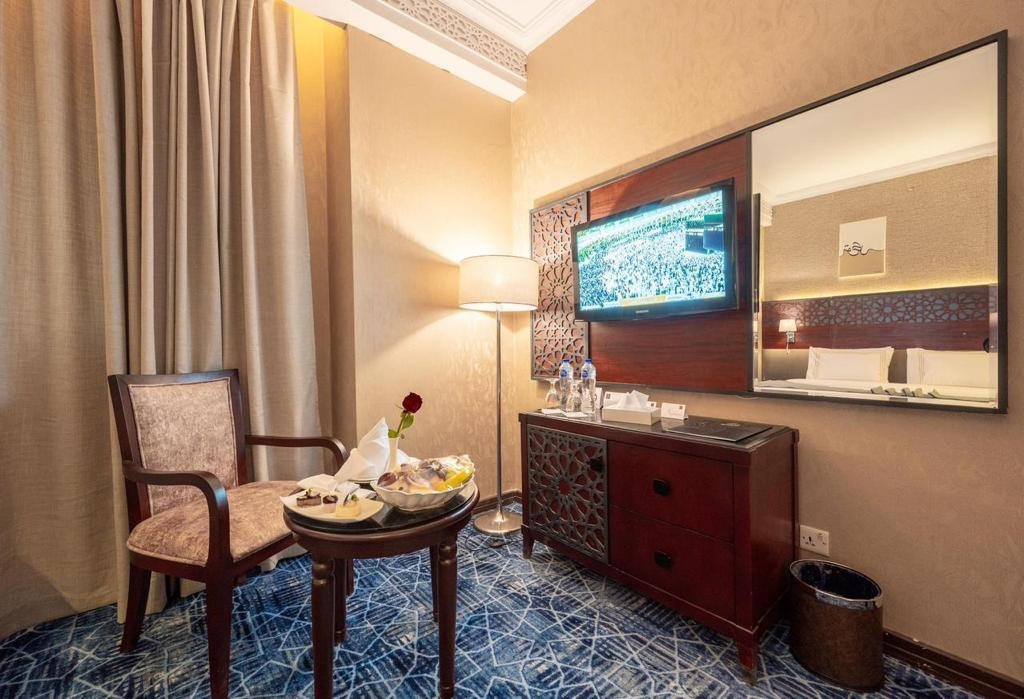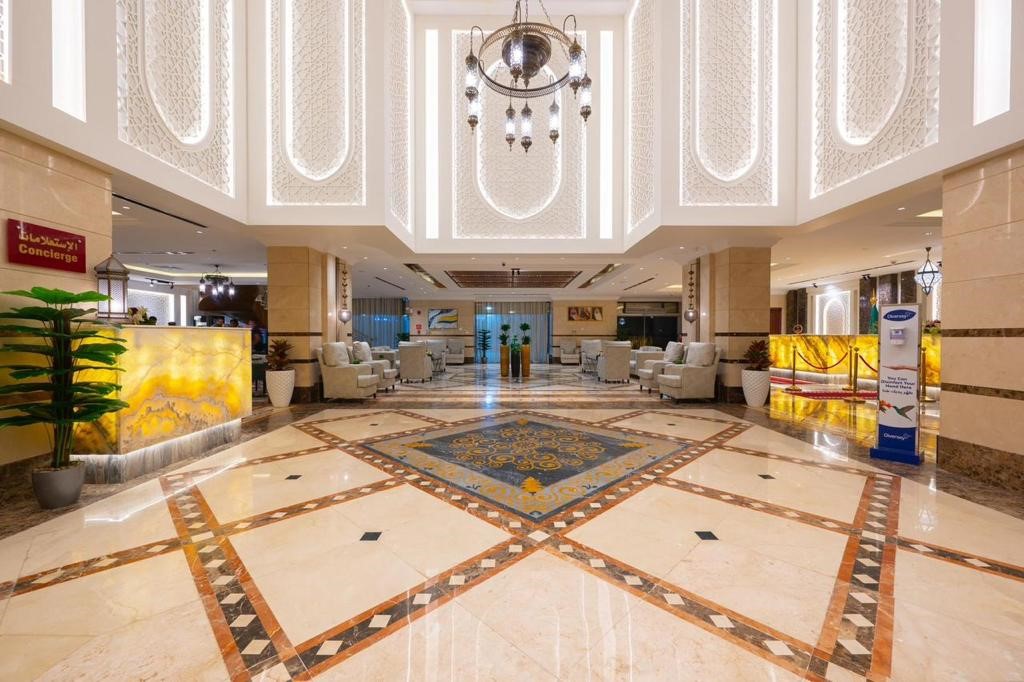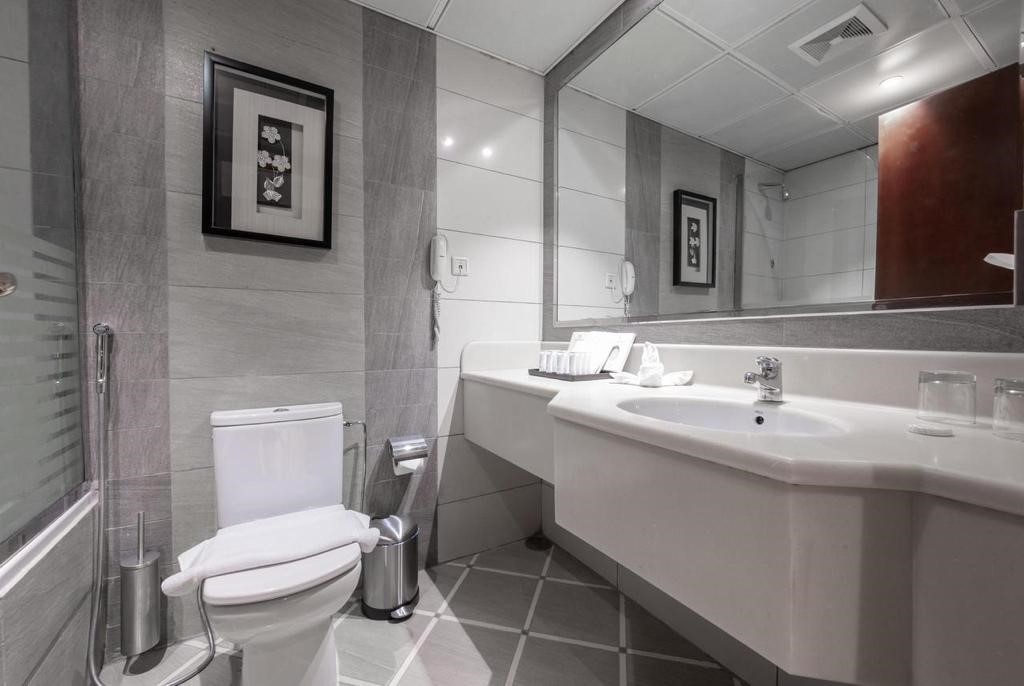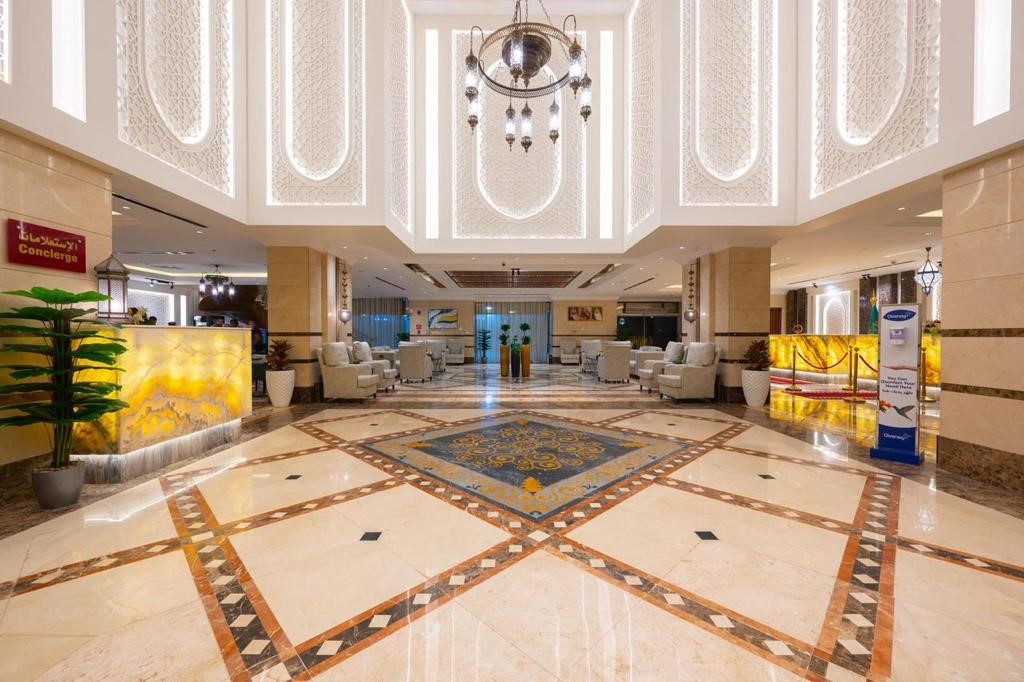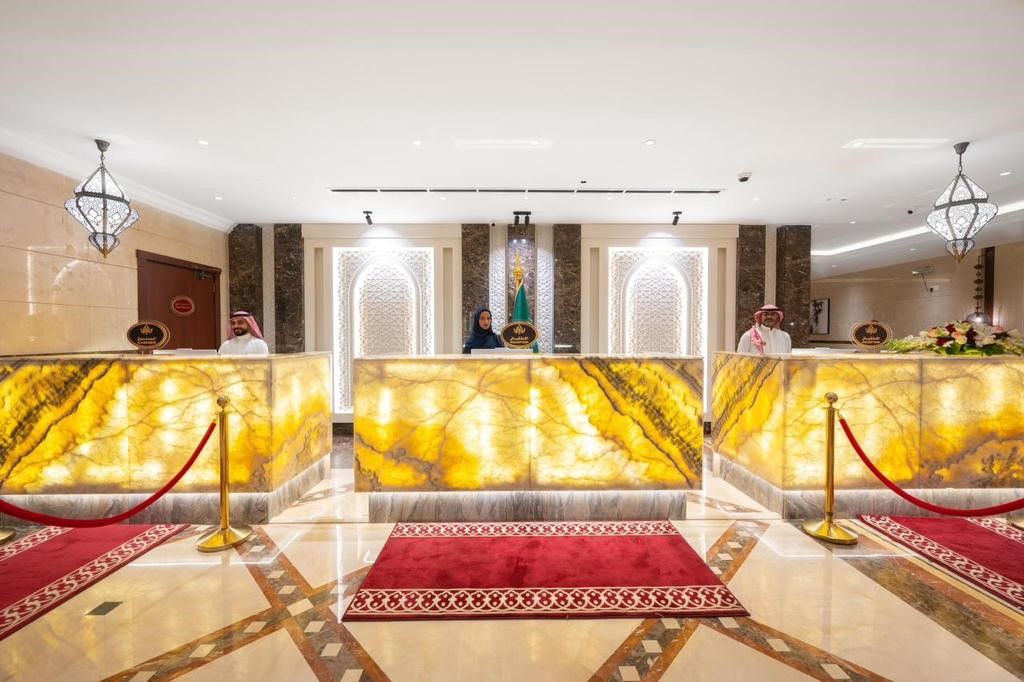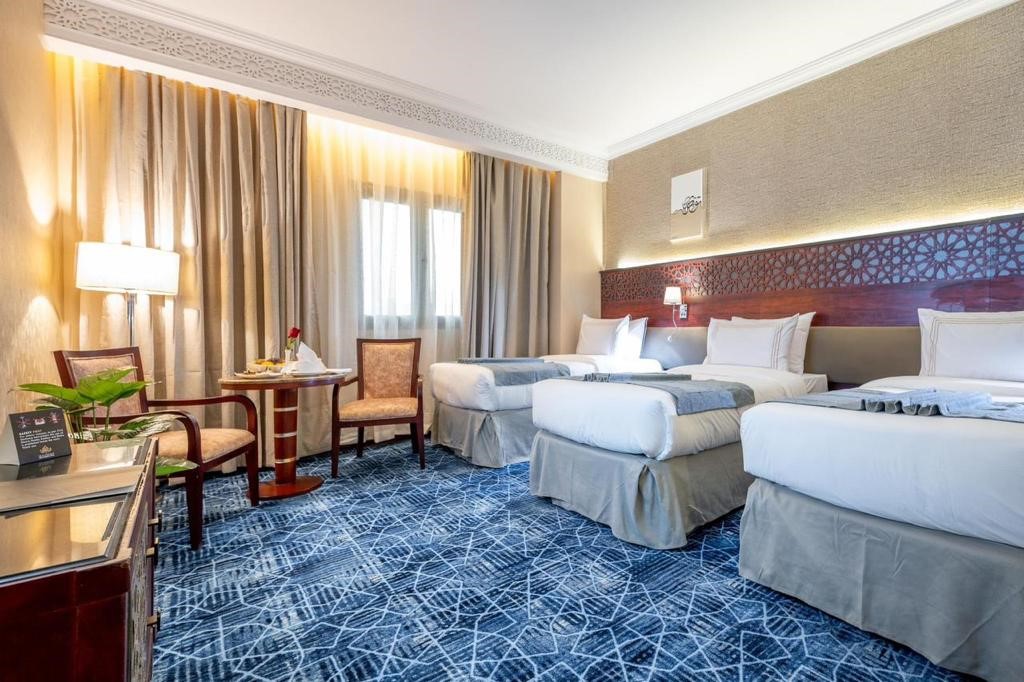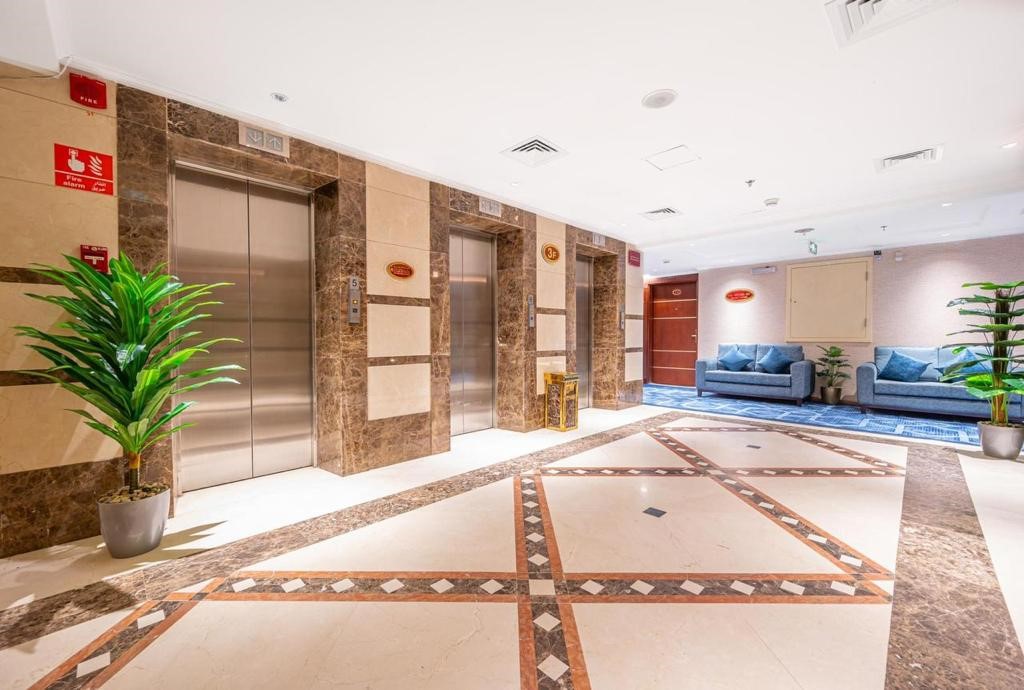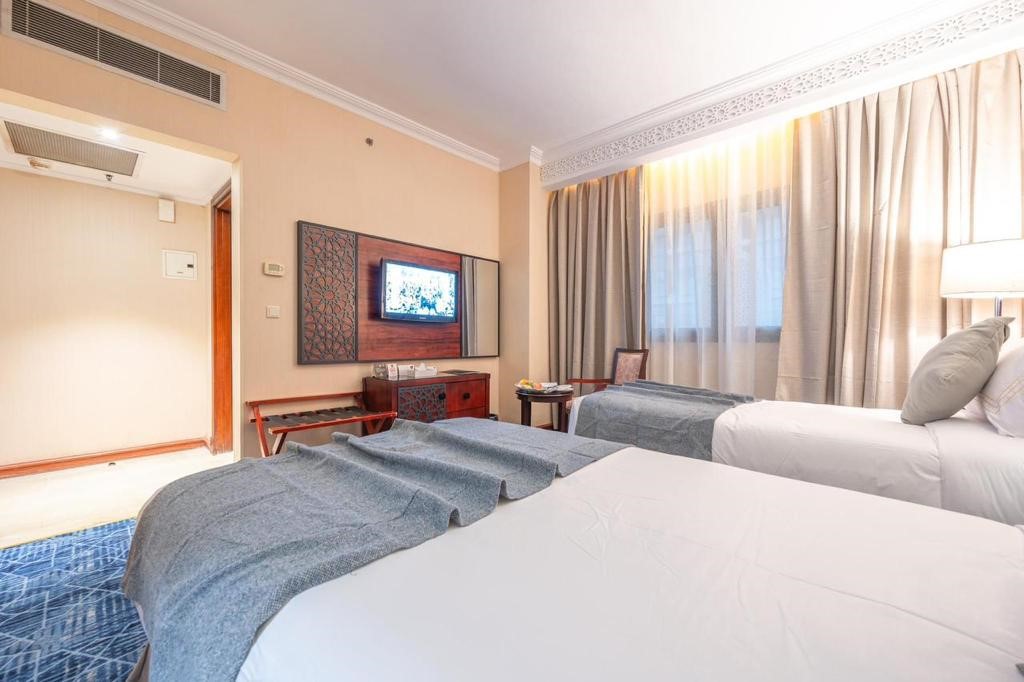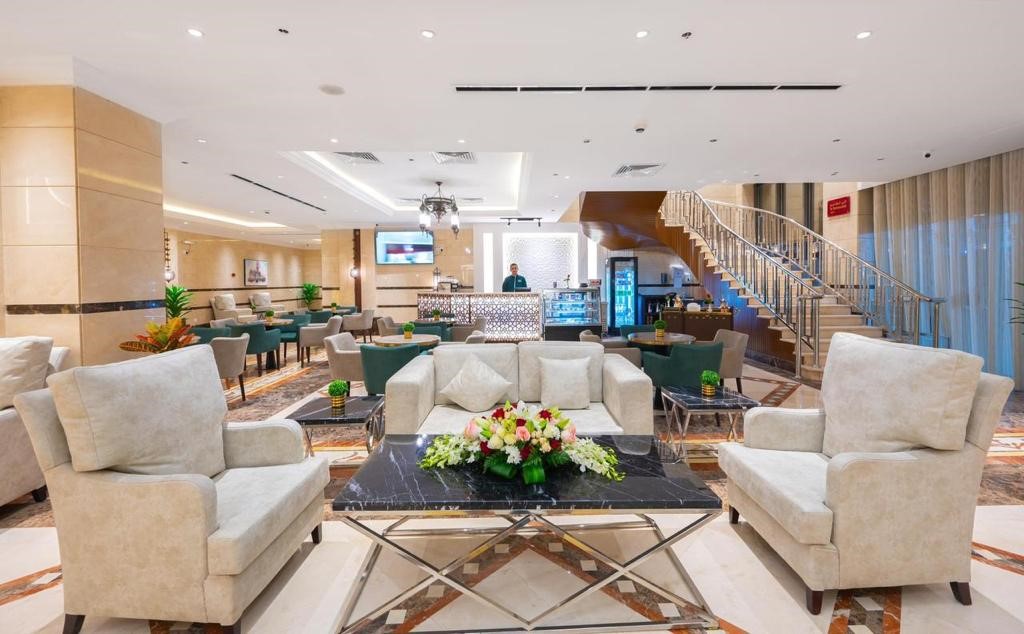 ---
Experience the epitome of Arabian hospitality at the Shaza Regency Plaza, your five-star retreat in the sacred city of Al Madinah. Following an extensive renovation in October 2023, our doors open to a blend of tradition and contemporary elegance, just a breath away from the tranquility of Al Masjid Al-Nabawi, and exceptionally close to the dedicated ladies' entrance.
Accommodation Excellence: Shaza Regency Plaza takes pride in its variety of luxurious accommodations. Our collection of rooms - from the 237-square-foot standard double room to the spacious 377-square-foot standard quad room - promises a restful night's sleep. Each room, meticulously air-conditioned, features a flat-screen satellite TV, minibar, work desk, and in-room safe. Bathrooms are designed to be private sanctuaries, with full bathtubs and an array of exquisite toiletries.
Culinary Delights: Dining at our hotel is a celebration of global flavors. The main restaurant offers a rich selection of international buffets and à la carte dining for all meals. Grazie, our Italian trattoria, delights with sumptuous seafood and classic dishes. For casual meetings or a relaxing cup, Harmony Café serves a variety of light snacks and beverages in a welcoming ambiance.
Connectivity and Convenience: Stay connected with complimentary WiFi access in all public areas, perfect for sharing your moments or conducting business seamlessly. Our hotel's location is a hub of convenience, situated less than 15 kilometers from Prince Mohammad Bin Abdulaziz Airport and within a brief walk from the spiritual heart of the city, Al Masjid Al-Nabawi.
A Sanctuary of Peace: Shaza Regency Plaza is not merely a place to stay; it's a destination that captures the essence of Al Madinah's spiritual heritage. Our guests enjoy breathtaking views of Uhud Mountain, providing a backdrop that inspires peace and contemplation.
With Shaza Regency Plaza as your chosen abode in Al Madinah, your journey will be touched by the grace and splendor of this ancient, holy city. We invite you to be our honored guest, where every detail is crafted to make your visit an experience of comfort entwined with the sanctity of Madinah.
---